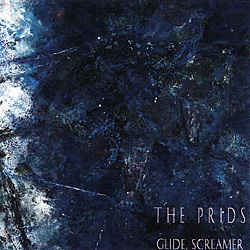 The Prids "Glide Screamer" EP

Reviewed by: Joshua A. Pfeiffer

&nbsp Last Night I finally got to see The Prids live, and they were amazing. But instead of writing a review of the show, I wanted to write a review of their 2002 EP (which I had never heard untill today). Unless you've been living under a rock, you've probably at least heard of this amazing Portland based Post-Punk band. Their debut LP "Love Zero" has been recieving critical acclaim all over the country, and has garnered interest from various places overseas as well. But since everyone has reviewed that album to death, I thought it would be a nice change of pace to review one of their lesser known releases.

&nbsp The nicest thing about The Prids music, is that they draw from many different influences without ever sounding derivative. This can be heard very clearly on the opening track Glide Screamer. Most reviewers would start name dropping bands like "The Cure" or "Joy Division" and while their's the occasional Peter Hook bassline, or Robert Smith guitar riff, this song belongs to The Prids, and The Prids alone. The keyboards are used to more effect than a lot of newer Post-Punk bands. Creating a nice danceable melody that compliments the Guitars and Bass. I hear quite a bit of 4AD influence on this EP, especially on the second track Human Astronomy. The dual vocals of Bassist "Mistina Keith" and Guitarist "David Frederickson" really bring to mind artist's like the Pixies, and Sonic Youth.

&nbsp The next song Persona Solara is another amazingly catchy song (and one of my personal favorite songs by the band in general).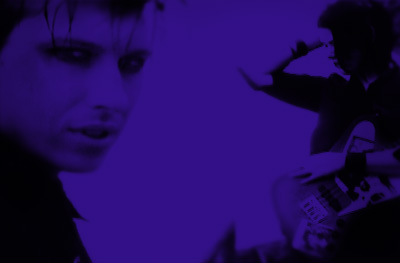 It has a great Jesus and Mary Chain strut and swagger with some incredibly catchy hooks throughout. Actually David's vocals in this song are delivered in a very half sung/half spoken Jim Reid style. I don't know if it was intentional or not, but I can very clearly hear it myself.
&nbsp The last track is a live version of their older song Duracraft. It's always fascinating hearing live tracks by bands that are just getting on their feet. You can hear the crowd chatting and yelling in the background, and at points cheering along. I'd like to get myself a copy of the Duracraft EP after hearing this live rendition. It's a very driving upbeat piece of music.
&nbsp Glide Screamer is a great vision of a band coming into their own, and really starting to shine. I see The Prids destined for great things, and I highly anticipate their upcoming second LP later this year.