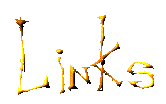 Creepy Crawly, Undead Rock N' Roll Music!
 
  Yes Kiddies, Deathrock in the 90's does exist!
  And The Brickbats are one of the finest examples of it!
 
 
  

"Horror Show"
  A great local group who draws inspiration 
  from the likes of Red Lorry Yellow Lorry, 
  Christian Death, Play Dead, amongst many 
  others. They are about to re-locate to L.A. 
  Oh and while your there check out the 
  rest of Steves site... It rocks!
  

 

"The Deadlines"

  
  Another great modern Deathrock group! 
  They are quickly up and coming, keep 
  your eyes peeled for them.
 

  



  The CADAVERS are another newer Deathrock 
  group. I have yet to hear their music. 
  But I've talked to one of their members 
  "Scarecrow" and he's  been cool enough 
  to link my page on thiers so I'm doing 
  the same ;) Anyways go check em out! 
  Oh and check out the pics with "The Misfits"!!
 
  


  Cinema Strange is one of those bands 
  out of "L.A." and you know what that
  means (hehe) Anyways, They remind me 
  alot of Old Batcave style Deathrock,
  You know "Virgin Prunes/Specimen/Sex 
  Gang Children" kind of sound. Well just
  go check em out, and see for yourself!
  
 
  


  "Darkling Thrush" are very reminiscent 
  of "The Bolshoi", Pink Floyd, Bauhaus,
   Early Cure, and Joy Division. Not 
   really "Deathrock" but more 80's styled 
   Dark/Gloom rock. Well go hear for yourself, 
   BTW they have a buttload of MP3's to D-load!

   

"Dead To The World": My Deathrock Band
 
    


 
   
  

Enclave:
  Christian Goth Community, Very immpesive


 
  
  


  When in Los Angeles, Be sure to check out 
  one of the only Deathrock Clubs in the world, 
  "Release The Bats" Oh and tell em Rick sent you (heh)
 
  
  


 Hey I'm Not Only The Founder, I'm Also A Member!
 
  
  


  So you feel like being a nice Ghoul and linking 
  to this here page!? Well here's a nifty little 
  banner for you to use!
 
  

This Ring of Catty Goths site owned by .
[ Previous 5 Sites | Previous | Next | Next 5 Sites | Random Site | List Sites ]

This Ring of the Dead site owned by Rick A. Mortis.
[ Previous 5 Sites | Previous | Next | Next 5 Sites | Random Site | List Sites ]

This In Search Of Blood site owned by Rick A. Mortis.
[ Previous 5 Sites | Previous | Next | Next 5 Sites | Random Site | List Sites ]